Anniversary Celebration Sale Expires in
Artist Display 24 Pro
23.8-inch, 2K QHD, USB-C to USB-C connection
Price: $629.99 $899.99
SHOP NOW
Deco Pro MW
Wireless Bluetooth models, Tilt functio, USB-C port Double wheel interface & 8 shortcut keys
Price: $111.99 $159.99
SHOP NOW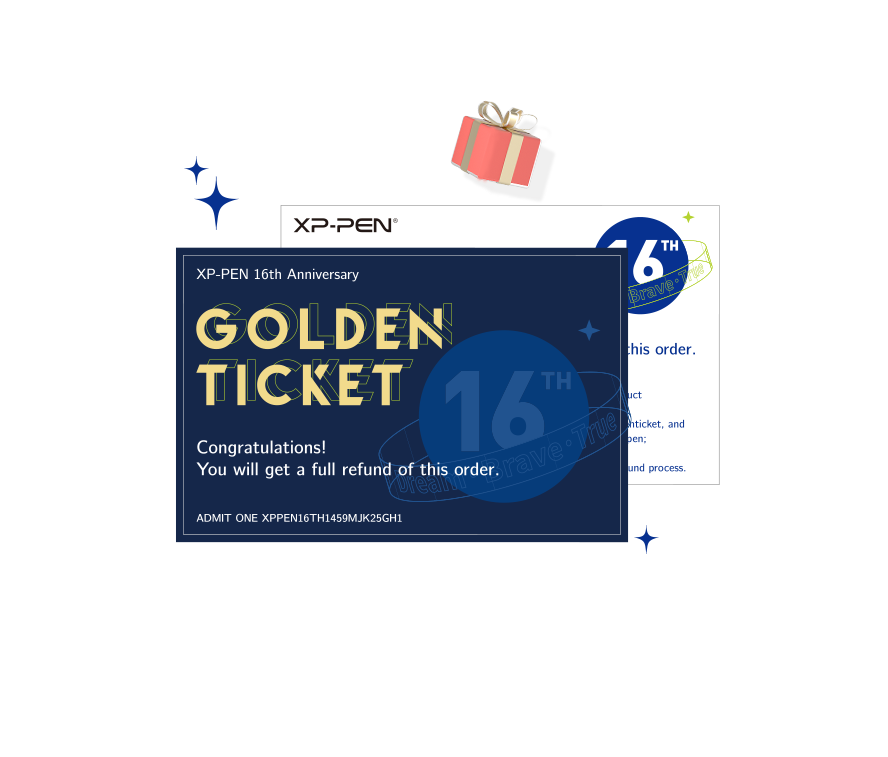 Get Artist Pro 16 for free!
To celebrate XP-PEN's 16th Anniversary and the launch of Artist Pro 16, we are releasing Golden Tickets!
Golden Tickets will be distributed randomly, only inside the first batch of Artist Pro 16. Hurry up and get yours!
To get your refund, please follow these steps:

STEP 01
Take a photo, including the front
side of the golden ticket, the product you purchased,
and yourself.

STEP 02
Post the photo on your social media, with
#xppengoldenticketand
@ the official account of XP-PEN (@xppen)

STEP 03
Email us
promotion@xp-pen.com and we will help with the
refund process.
Best wishes for your continued luck!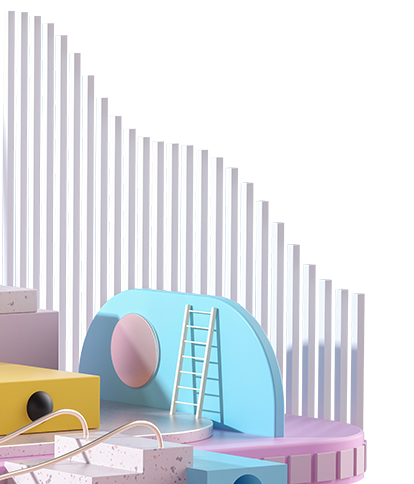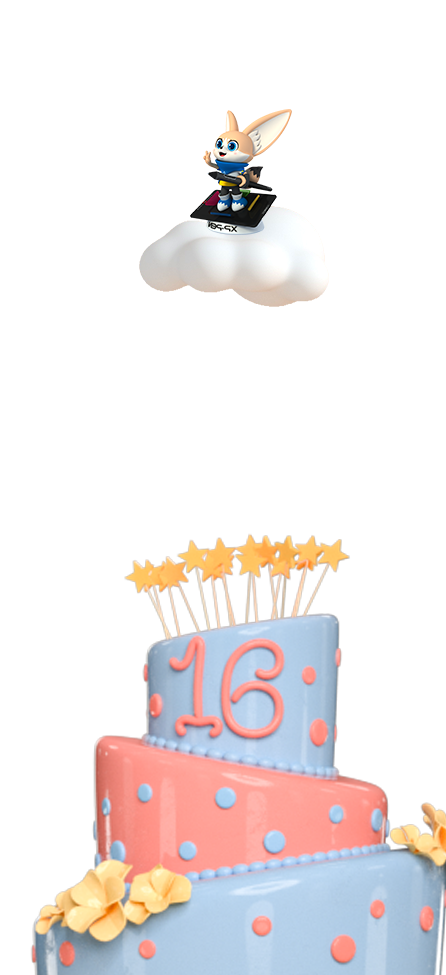 15%
OFF
Artist Pro 16
10-fold* increase in sensitivity
3 grams* initial activation force
Dual dials*8 customizable shortcut keys
Price: $382.49 $449.99
SHOP NOW
15%
OFF
Artist 24
2K QHD graphics display (2560 x 1440)
94% Adobe RGB, 90% NTSC, 127% sRGB
60° Tilt Function, Full Lamination
Support a USB-C to USB-C connection
Price: $679.99 $799.99
SHOP NOW
20%
OFF
Innovator Display 16
Anniversary Edition
9 mm profile, 92% Adobe RGB, full-laminated
Price: $319.99 $399.99
SHOP NOW